Marcham Society Publications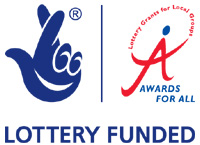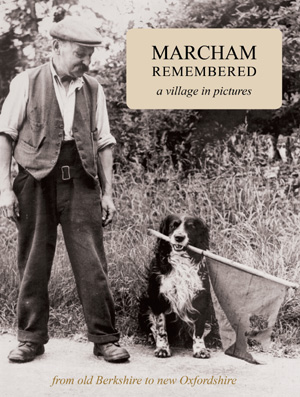 You can buy any of The Marcham Society's publications using cheques or cash at the following
Marcham Village Shop and Post Office, North Street, Marcham (Open Monday - Saturday 8 - 10 am due to current restrictions)
For copies sent by post, we accept prepayment by cheque - please email or call for details
or by visiting www.thematic-trails.org/oxfordshire-landscapes.htm to buy online. (Our publications are approximately halfway down the page.)
A5 booklets
** Coral Rag 10 now available! **
Special offer: Any 4 publications for £10
(excluding Marcham Remembered)
Special Publications
Marcham Remembered a village in pictures was published in November 2009 to critical acclaim. You can buy copies for £10 from the locations above and also
Abingdon Museum (Daily 1030 - 1600)
Mostly Books and The Bookstore in Abingdon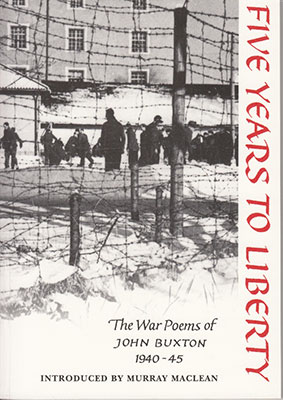 Five Years to Liberty the war poems of John Buxton with an introduction by Murray Maclean.

See extracts from his war diaries and his poems
£8.50
---
The Ayris Family Receipt Book 1845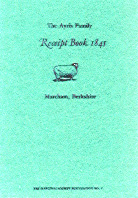 A reprint of a handwritten book that belonged to the Ayris family who lived in Garford. Cures for all, from coughs to the strangles, and recipes for hams, home-made wines and blacking.
£3.00
A Tale of Two Benches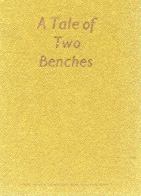 The artist Robert Gibbings describes a visit to Marcham in the 1950s to buy wood for a bench from Pointer's woodyard. A reprint of a chapter from "Till I End My Song" and a short history of the Pointer family.
£3.00
---
Coral Rag
The Coral Rag is the Journal of the Marcham Society and its name is taken from the local coral rag-stone, the Corallian limestone on which Marcham stands and which provided the building material for most of the old stone buildings in the village.
Vol 1 .......
Out of print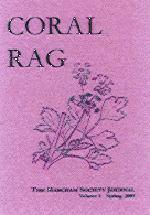 Foreword .... Eric Dunford
Wild Celery.... Janey Cumber
Lost and Found in Marcham.... Eric Dunford
Marcham's Misfortune: David Jones, Vicar 1699-1724.... Manfred Brod
Marcham in the News.... Claire Bolton
Marcham's Waterbirds.... Eric Dunford
Recording Marcham's buildings.... Jessica Brod
A Marcham Ghost Story .... Janey Cumber
Vol 2 .......
Out of print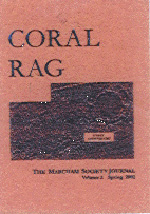 Archaeology in Marcham and Frilford: Excavations on Trendles Field, Manor Farm, Marcham, 2001.... Janey Cumber
A Duffield Memorial Tablet in All Saints' Church, Marcham .... Elizabeth Whitehouse
The Church that Marcham Might Have Had .... Jessica Brod
Plants of the Parish .... Sheila Dunford
Butterflies and Moths in Marcham .... Jim Asher
Hedgerows .... Anne Smithson and Bridget Rudge
Lost and Found in Marcham .... Leila Tyrrill
Vol 3 ....... £3.50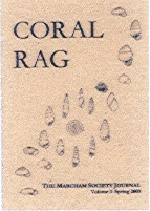 Archaeology in Marcham and Frilford: A Second Year of Excavations on Trendles Field, Manor Farm. .... William Cumber
Snails .... Arthur Spriggs
Lost and Found in Marcham: Clay Pipes or "Fancies" .... Eric Dunford
Conkering Heroes: How the Schoolchildren of Marcham Aided the War Effort in 1917 .... Elizabeth Whitehouse
Plants of the Parish: The Snowdrop Galanthus elwesii.... Sheila Dunford
Women in Marcham in the Seventeenth Century. A Survey of Wills and Probate Inventories 1658-1709 .... Claire Bolton
Vol 4 ....... £3.50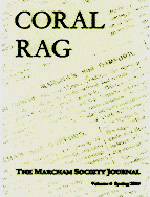 The Marcham Church Institute a Century Ago .... Marion Pointer
Marcham in 1901 .... Jessica Brod
The Marcham / Frilford Excavations:2003 .... William and Janey Cumber
Slugs .... Arthur Spriggs
Lost and Found in Marcham: A Charles I Half Crown .... Mark Wiseman
Commercial bakeries in Marcham in the 19th and 20th Centuries.... Elizabeth Whitehouse
Vol 5 ....... £3.50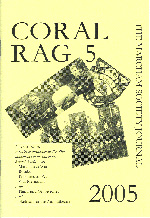 Marcham at War: Military activities in the locality during the Second World War .... Nigel Dawe
German and Italian Prisoners of War in Marcham .... Bill Pointer
World War II bombs in the Marcham Area .... Marion Pointer
Lest We Forget: The war memorials in Marcham and Garford .... Elizabeth Whitehouse
Skeletons at the Amphitheatre: An update on the Marcham/Frilford excavation .... Hannah Fluck
Reading History from Plants: Marcham churchyard .... Frances Watkins
A Lasting Memorial: The gravestones in Marcham churchyard and burial ground .... Judith Fontaine
Vol 6 ....... £4.00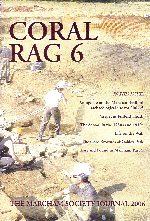 Grapes at Frilford Heath: Bothy Vineyard .... Richard & Sian liwicki
Trendles Field: An Update. Excavations on Trendles Field, Marcham 2004-5 .... William Cumber
Lost and Found in Marcham: Part 5: four pottery fragments .... Claire Bolton
Marcham School in the 1930s and 1940s .... Manfred Brod
Life on the Wall .... Sheila Dunford
The Gore-brownes of Oakley Park .... Elizabeth Whitehouse


Vol 7 ....... £4.00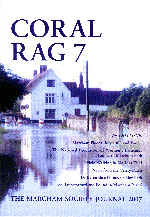 The National Federation of Women's Institutes Comes to Marcham Park .... Anne Stamper
Lost, Transformed and Found in Marcham: Part 6: Ammonites .... Nick Lawrie
Field Walking in big Leas Field, Manor Farm, Marcham .... Roger Gelder
News from the Celery Patch .... Anne Cole
Marcham Floods: July 1968 and Earlier .... Marion Pointer
Dr Barnardo's Home Oakley Park .... Judith Fontaine


Vol 8 ....... £4.00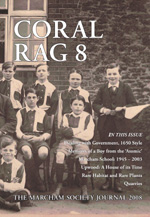 Dealing with Government, 1650 Style .... Manfrod Brod
Memoirs of a Boy from the "Atomic" .... Peter Fontaine
Marcham School: 1945 - 2003 .... Eileen Langley
Upwood: A House of its Time .... Miriam James
Rare Habitat and Rare Plants .... Susan Erskine
Quarries at Marcham .... Elizabeth Whitehouse


Vol 9 ....... £4.50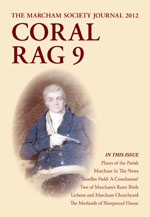 The Morlands of Sheepstead House .... Elizabeth Whitehouse
Two of Marcham's Rarer Birds .... Eric Dunford
Lichens and Marcham Churchyard .... Frances Watkins
Marcham in the News: Hailstones and "Boys will be Girls" .... Marion Pointer
Trendles Field: A Conclusion? Excavation Report 2006-2011 .... William Cumber
Plants of the Parish: Himalayan or Indian Balsam .... Sheila Dunford
Vol 10 ....... £5.00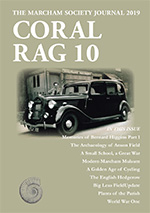 Memories of Bernard Higgins Part 1 .... Sheila Dunford
World War One .... Mike Hoath
A Small School, a Great War .... Simon Blackmore
A Golden Age of Cycling .... Murray Maclean
The Archaeology of Anson Field .... Simon Blackmore
Big Leas Field Update .... Steve Nicholson and Sheila Tilley
Modern Marcham Mulsum .... Simon Blackmore
Plants of the Parish: Viper's Bugloss .... Sheila Dunford
The English Hedgerow .... Murray Maclean