Marcham Society Midweek Walks
Midweek Walk, Tuesday 10th July (note Tuesday not Thurs)
For this month's walk we will be climbing up to the Ridgeway, walking past Rams Hill Fort and back to Kingstone via Margaret's Well. We will eat at The Blowing Stone Inn (Map ref SU326878, OX12 9QL), in Kingstone Lisle at 12.30 for lunch, starting the walk of just over 4.5 miles at 13.30
Thursday August 9th
For our second summer walk we will eat at the Blue Boar in Tuck's Lane, Longworth (Map Ref SU389995, OX13 5ET) at 12.30 for lunch. However, we will be starting our walk of 4 miles at 1.30 from Duxford, which is just north-west of Hinton Waldrist. We will cross the Thames over Tenfoot Bridge near Shifford Lock. Roadside parking is limited so please car-share if possible.
Ring Eric Dunford on 391439 for lifts and further details, especially if you are not on our email list. Sometimes late changes have to be made.
Members free, non-members £1. We always welcome new walkers.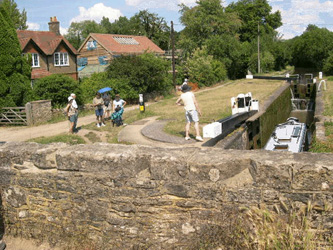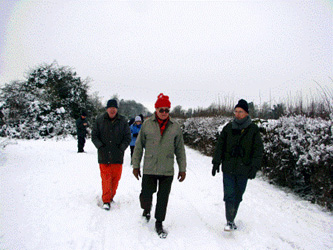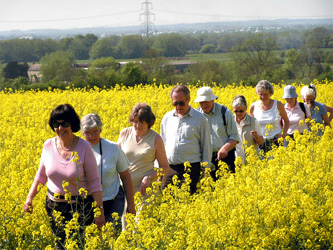 © Malvin Drakley