Marcham Society Midweek Walks
Thursday, July 4th

For this month's walk we will eating at Sturdy's Castle by the A4260 
Banbury Road, north of Kidlington (SP 463193, OX5 3EP) at 12.30pm 
for lunch. However, we will be starting our walk of just over 4½ 
miles at 13.30 about 2 miles NE at The Green (SP477203) in Tackley. 
This fairly level walk will take in a lovely stretch of the Oxford 
Canal and the Cherwell as far as Pigeon Lock.
 
Thursday August 8th.  

For our second summer Cotswold walk we will eat at The Fox Inn, 
27 Enstone Rd, Middle Barton (Map Ref SP433257, OX7 7BL) on the 
B4030 at 12.30 for lunch. Starting at 13.30, we will be following 
the River Dorn to Steeple Barton and past the grounds of Barton Abbey.
No hills this time, but a little over 4 miles. 
Members free, non-members £1. We always welcome new walkers.

Ring Eric Dunford on 391439 for lifts and further details or 
last minute changes.
MARCHAM SOCIETY WALK.
or see the Marcham Society page of Marcham and District News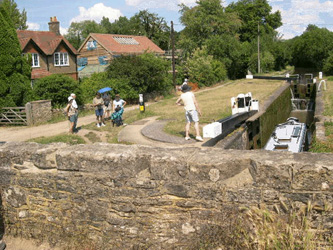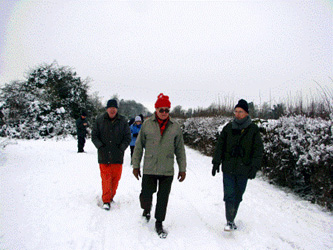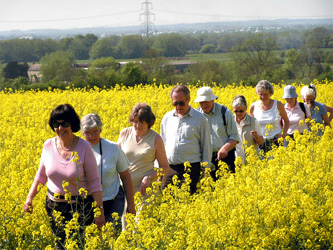 © Malvin Drakley