Welcome to the Marcham Society website!
The Marcham Society was founded in 1994 to encourage community interest in the history, natural history and environment of the village and the local area. We arrange eight evening meetings each year with talks by guest speakers or members. There are monthly walks and group visits to local places of interest. Projects include local history, building recording, coppicing and surveys of the churchyard, hedgerows, birds, and butterflies.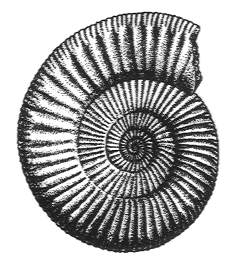 The ammonite, Perisphinctus pickeringius, symbol of the Marcham Society, is a local geological reference. The original named specimen was found in Marcham. Local Corallian limestone contains many such fossils.
We meet on the second Tuesday of the month in All Saints' Church at 7.45pm.
Subscription Rates: Single £12, Family £21
---
14 January 2020 Lecture
Annual Lecture: The League of Beleaguered Gentlemen – Comparing the impact of three Medical Officers of Health on the health of Berkshire residents in the late 19th century
Peter Steere
This presentation was affected by a power cut but will be re-scheduled for June.
---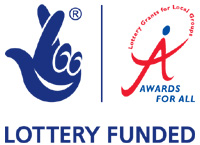 Marcham Remembered a village in pictures was published in November 2009 to critical acclaim. You can buy a copy directly from Marcham Society (see our publications page) or from
Marcham Village Shop and Post Office, North Street, Marcham (Mon-Fri 07.30 - 17.30 / Sat 08.00 - 12.00 / Sun 08.00 - 10.00)
Abingdon Museum (Open Tue-Sun 10.00 - 16.00)
Mostly Books and The Bookstore in Abingdon
or by visiting www.thematic-trails.org/oxfordshire-landscapes.htm to buy online. (Our book is approximately halfway down the page.)